Baby showers and parties in honor of a newborn is always fun to go for. Apart from the cute and tasty food, it's also a great way to catch up to old acquaintances and even make new friends. But going for a baby shower for the very first time can be daunting; especially if you have no idea what to gift the "guest of honor". Here are a few suggestions on what'll be the ideal gift for a baby shower, or even a party for a newborn. Click here for more information about littmann cardiology 3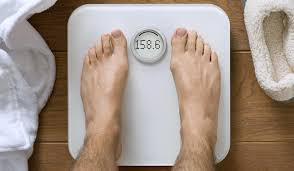 If you want to do the cliché
We understand that not everyone has the time, finances or the will to do a intense session of shopping; that too for a baby. This can even be true if you're not particularly close to the baby's parents too. If you are someone like this, then it's perfectly alright to go with the cliché routine. More often than not both baby clothes and soft toys fall into this category of gift suggestions. Soft toys like bears can be particularly good gifts if you have no idea about the baby's gender.
Something a little beyond the cliché
If you can invest a little more for the gift, then consider thinking a little out of the box. If your "gift receiver's" parents are first time parent, then no doubt the wouldn't be prepared with everything a baby requires. Sure, they would have spent hours on prams and cots, but things like a forehead thermometer or bottle sterilizer is often forgotten or even put off due to the adding expenses. If you are close enough, ask them what they want and need, rather than simply buying them whatever you feel they need. This way, you can be sure they'd definitely make use of your gift.
Something for the parents
Like we mentioned earlier, if your gift is for a baby whose parents are first-timers, then you options are many. You can even forget about the baby entirely, and get a gif that will cater to the parents. Something that will offer them a little break from their baby will be great. Again, from breast pumps, to baby monitors to even a digital baby scale, your options are many.
And don't forget the…